This seamless bodysuit helps you compress invisibly underneath clothes, it fits tightly to your body,wraps the waist & abdomen & back,gives you the most comfort to create a beautiful hourglass figure. Nobody knows you wear a shapewear, but they will notice your attractive and beautiful body curves.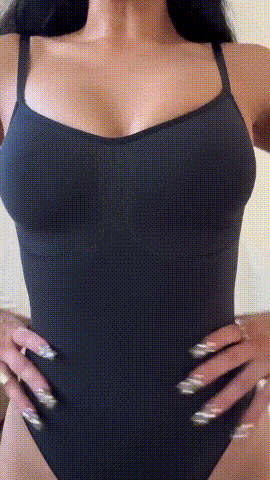 It features:
• Adjustable, stretchy straps
• Abdomen flattening, butt lifting, breasts supporting
• Builts in support of top
• Snaps closure for an easier visit to the lavatory
• Lightweight with ideal stretch and recovery
• Ultra soft on the skin material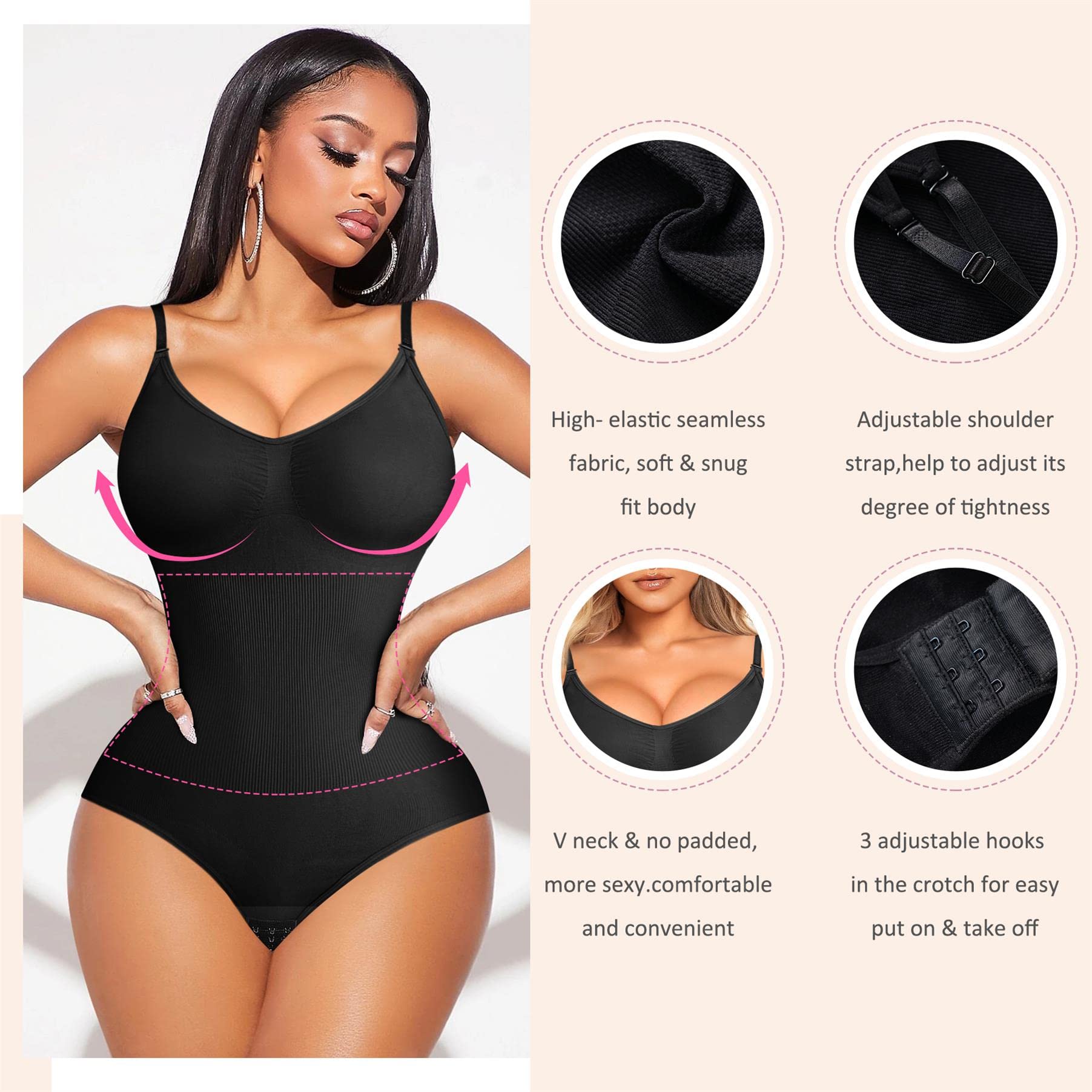 Seamless bodysuit is made of quality high-elastic fabric,it is soft,lightweight,comfortable for All Seasons.

Super elastic silky fabric makes you feel dressing a tailored shapewear bodysuit that won't prevent you from stretching.

Slim seamless fabric works invisibly to make your style more great.
This slimming bodysuit wins most of bloggers favor on TikTok.
It is perfect for shaping a curvy figure, showing your unlimited charms.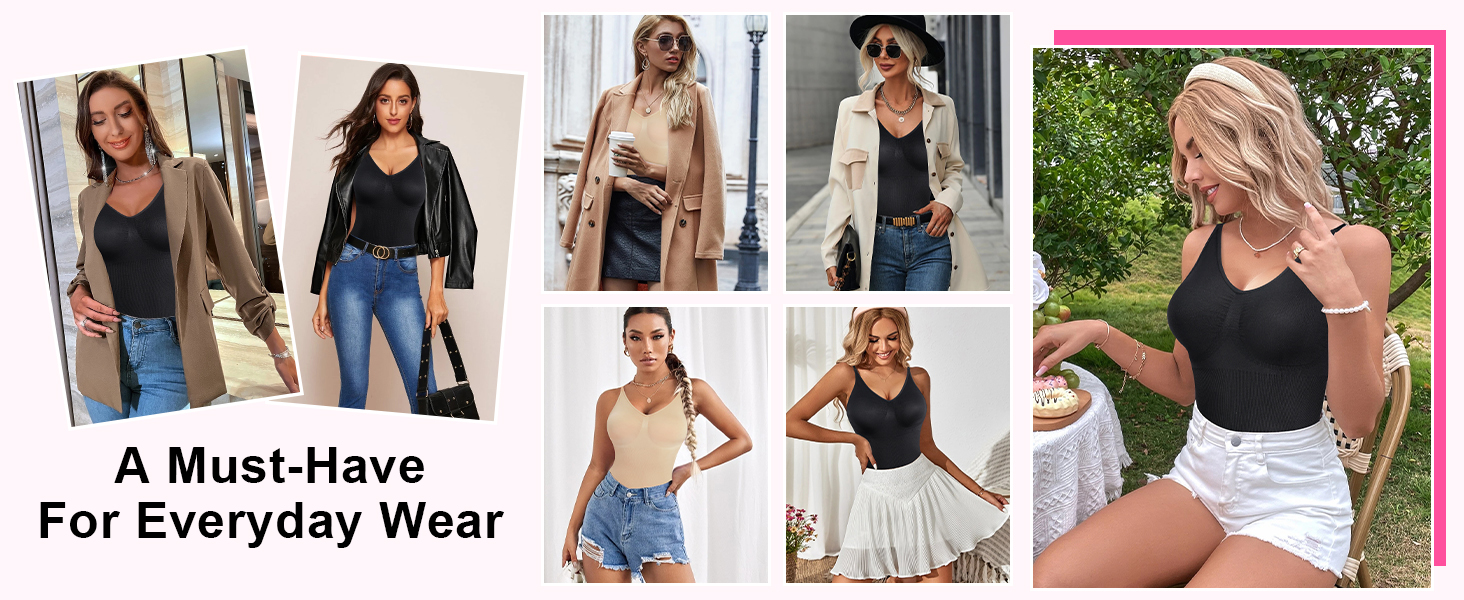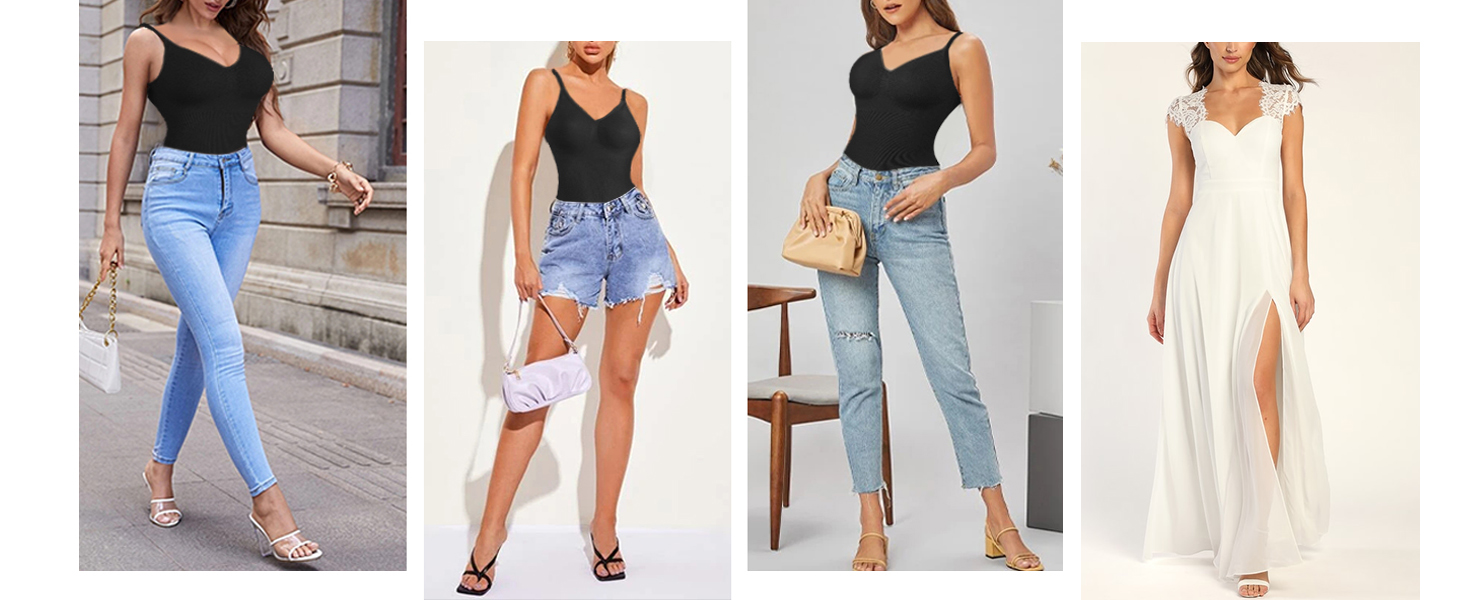 78% Nylon / 22% Spandex
Machine Wash Cold, Do Not Bleach, Tumble Dry Low